Nocturnal Dalafa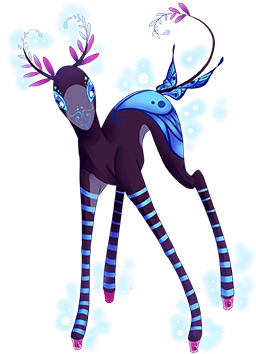 Luck
Baby: 70-100
Adult: 100-145
Hatch Time
90 minutes
(1hr 30mins)
Energy
Baby: 100
Adult: 110

Nocturnal Dalafa is the nocturnal version of a Dalafa.
Description
[
]
((Companion))
Obtaining
[
]
Available from 6PM to 6AM (Eastern Time) at the Clearing (City of El)
Can be purchased on the Market
Food & Bait
[
]
They eat Honey Fruit. They can be captured in the wild using a Dreamcatcher.
Energy & Hatching
[
]
The egg hatches in 90 minutes (one hour and 30 minutes). The energy as a baby is 100 which goes to 110 as an adult.
Evolution Requirements
[
]
Have reached level 5
Have an Affection Level of at least 50%
Must be at least 20 days old
Gallery
[
]
Trivia
[
]
Nocturnal Dalafa is one of two nocturnal companions. The other is Poulpatata from the Deep.
The name of this companion comes from tazalaf, meaning fawn in Arabic. Hence the length and finesse of its legs.
[

]
Companions, Baits and Food