Meeper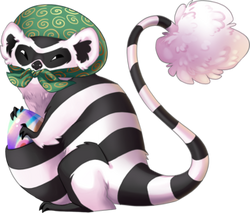 Luck
Baby: 85-115
Adult: 105-135
Hatch Time
90 minutes
(1hr 30mins)
Energy
Baby: 90
Adult: 120

Meeper is a Companion that was available during the Easter 2018 Event.
Description
[
]
"Little rascal without a name, don't leave this adorable creature too close to colored objects... Or you may have some slight problems..."
Obtaining
[
]
Receive every reward during the Easter 2018 Event and successfully capture the Meeper.
Food & Bait
[
]
Evolution Requirements
[
]
Have reached level 8
Have an Affection Level of at least 65%
Must be at least 25 days old
Gallery
[
]
Trivia
[
]
In the Easter 2018 event, we must find him after he stole Easter eggs.
[

]
Companions, Baits and Food