Hydracarys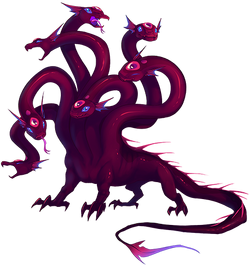 | | |
| --- | --- |
| Rarity | Event/Legendary |
| Average Luck | 332 |
| | |
| --- | --- |
| Food | Candy Corn |
| Bait | Red Gem |
Hatch Time
720 minutes
(12 hours)
Baby Energy
110
Adult Energy
140
| | |
| --- | --- |
| Store Price | 450 |

Hydracarys is a Companions that was available during the Halloween 2017 Event.
Obtaining
Food & Bait
They eat Candy Corn. They can be captured in the wild using the Red Gem.
Energy & Hatching
The egg hatches in 720 minutes (12 hours). The energy as a baby is 110 which goes to 140 as an adult.
Evolution Requirements
Have reached level 10
Have an Affection Level of at least 85
Must be at least 40 days old
Gallery
Trivia
Companions, Baits and Food