CLICK HERE to access the Christmas 2021 event exploration guide!
Summary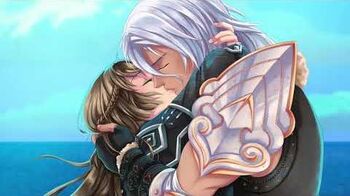 Eldarya is an online visual novel created by Beemoov. You play as Erika (Guardian), a young adult who gets pulled into the world of Eldarya after stepping into a strange circle of mushrooms. While there, she joins the Guard of El and meets new people and odd creatures.
Her story from there, whether she finds friends, foes, or even love, depends on the decisions she makes.