Chocolate season is back and this year, you'll be hunting ChocoBerries for your friends! The only problem is that Ashkore is also in the middle of harvesting, and he doesn't seem to want to leave you alone…
Summary
[
]
The event was originally planned to ran from April 6th, 5AM to April 15th, 11:59PM but it got extended to April 17th, 11:59PM on April 15th. The event included a Pacman-styled minigame.
Gameplay
[
]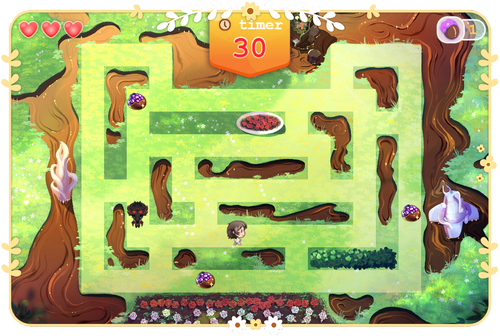 With their keyboard's arrows the player steered a chibi-styled Guardian who collected ChocoBerries in a maze resembling a Pacman-game while running away from chibi-Ashkore.
The game could be played 3 times per day (the very first play being just a practice) and every three hours. With GC it was possible to buy more playtries instantly.

One play lasted 35 seconds.

The player had 3 lives per game and bumping into Ashkore resulted losing one life. Losing all lives resulted permanent loss and not receiving any collected ChocoBerries.
ChocoBerries could be traded with Ewelein or Jamon who gave a piece of outfit in exchange: one piece for 50 ChocoBerries.
Companion
[
]
| Image | Name | Food | How to get |
| --- | --- | --- | --- |
| | Candilla | Chocolate Cirses | Buy either maana or GC from the Bank and accumulate at least 1500 recharge points. |
Outfits
[
]
First outfit (Cream of Fashion) was received from Ewelein, second outfit (Sweet Ogress) from Jamon and last outfit (Mischievous Easter) was foundable via exploration.
Outfit "Loleaster" from Easter 2019 Event was possible to buy from the shop and find via exploration.
Illustration
[
]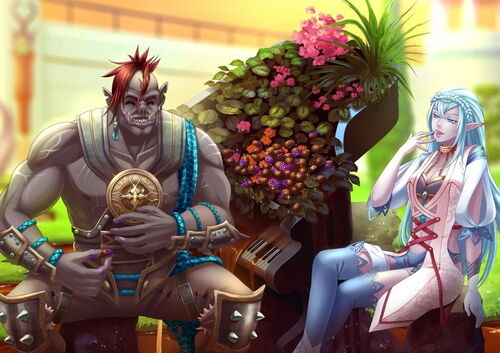 Gallery
[
]
Trivia
[
]
This event contained a background music during the minigame.