Braukwin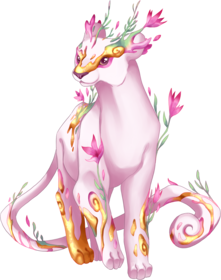 Luck
Baby: 280-350
Adult: 310-380
Hatch Time
720 minutes (12 hours)
Energy
Baby: 90
Adult: 130

Braukwin is a Companion.
Description
[
]
Elegant and refined, the Braukwin's silhouette is often consided one of the principal muses of the greatest Eldaryan painters.
Obtaining
[
]
Food and Bait
[
]
Energy and Hatching
[
]
The egg hatches in 720 minutes (12 hours). Their energy as a baby is 90. Their energy as an adult is 130.
Evolution Requirements
[
]
Have reached level 25
Have an Affection Level of at least 85%
Must be at least 30 days old
Gallery
[
]
Trivia
[
]
[

]
Companions, Baits and Food