Beckett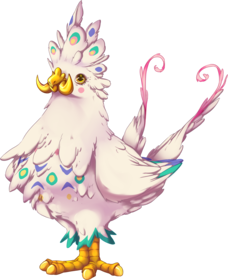 Luck
Baby: 130-150
Adult: 200-230
Hatch Time
90 minutes
(1,5 hours)
Energy
Baby: 100
Adult: 130

Beckett is an Easter 2019 Companion.
Description
[
]
Known for it's legendary patience, the Becket can spend days looking at Chocolate Cirses until they fall from their tree.
Obtaining
[
]
Was available by purchasing it on the Market or finding during exploration.
Food & Bait
[
]
Energy & Hatching
[
]
The egg hatches in 90 minutes (one and a half hours). Their energy as a baby is 100 which goes to 130 as an adult.
Evolution Requirements
[
]
Have reached level 10
Have an Affection Level of at least 65%
Must be at least 25 days old
Gallery
[
]
[

]
Companions, Baits and Food